AUTOCAD® FILE FORMAT
ENGINEERED FOR COMMON USE
COMPREHENSIVE DWG™ EDITING
Completely compatible with AutoCAD® in data format, supporting the latest DWG/DXF™ up to version 2022.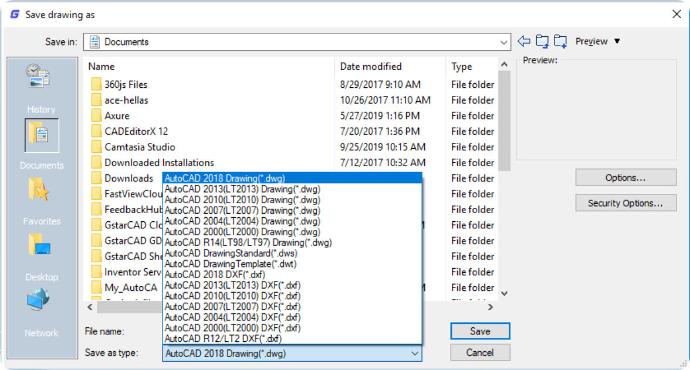 UNSURPASSED COMPATIBILITY
Whether you customize an existing user interface (CUI, CUIx), drawing hatch pattern (PAT), line type (LIN), dimension style (DIM), plot style (CTB, STD) in AutoCAD®.



IMPORT & EXPORT FILE
Import and export file formats keep connectivity across the project team involved. For example, GstarCAD can import WMF, SAT, and 3DS file formats. And export file formats: DWF, DWFx, WMF, SAT, STL, EPS, DXX, BMP.

DGN COMPATIBILITY
Implemented the full DGN files support and related commands such as DGN-import, DGN-attach, DGN-adjust, DGN-mapping, etc.

Now, you can import and attach as underlay a Microstation native format.
​CGSTARCAD 2016 ONWARD
EXTERNAL REFERENCES
External References like DWG, DXF, DWFx, DGN, PDF, and raster images can be opened, inserted, and managed from the external reference palette.

When attaching a file as an external reference (XREF), the link referenced drawing to the current drawing.



Any changes to the referenced drawing are displayed in the current drawing when it is opened or reloaded.

You can easily add raster images, OLE objects (charts, shapes, tables, or more), windows metafile, and drawing exchange binary.



DWF underlay is similar to attached raster images in that they provide visual content and support object snapping and clipping. However, unlike external references, underlays cannot be bound to the drawing.

You can reference and place a PDF as an underlay in drawing files the same as you do raster image files.



Furthermore, you can adjust the underlay properties like contrast, fade, monochrome, and colors for the background.

In addition, the latest GstarCAD support the insertion of one page or many pages from the PDF file.

OUTPUT DRAWING, PDF, DATA, AND PRINTING

PLOT TO PDF
DWG TO PDF build-in plotter driver with default vector resolution set at 300 dpi and maximum resolution output up to 2400 dpi.

BLOCK ATTRIBUTE DATA
The newly added EATTEXT command can extract block attribute information and the object's general attribute, for example, the area of circle or square. The operation is easy to use and can extract files in various formats, including XLS.