GSTARCAD 2024
SEAMLESS EXPERIENCE WITH HIGH COMPATIBILITY

ACCELERATED PERFORMANCE, ENHANCED COMPATIBILITY AND ELEVATED USER EXPERIENCE, GSTARCAD 2024 BOOSTS DESIGN PRODUCTIVITY.


EASY TO START AND MASTER WITHOUT LEARNING EFFORT
FAMILIAR WITH 2D/3D ENVIRONMENTS


FOR DESIGNERS AND APPLICATION DEVELOPERS.


DESIGN WHAT YOU IMAGINE KNOWING THAT GSTARCAD WORKS LIKE YOU THINK, FASTER AND EASE.

FAMILIAR USER INTERFACE AND COMMAND STRUCTURE.
A SIMILARITY OF CHARACTERISTICS.
A RESEMBLANCE IN STRUCTURE.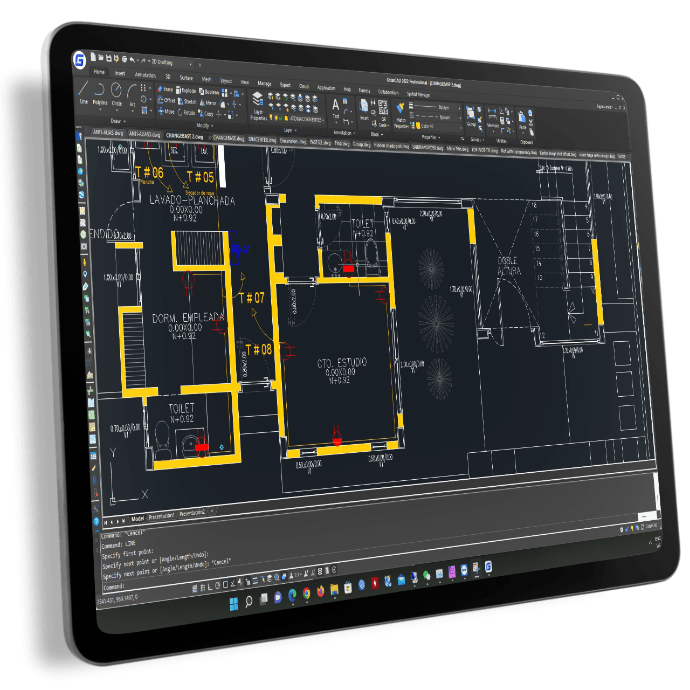 AN EXTREMELY HIGH AUTOCAD® FILES COMPATIBLE.
COMPATIBLE WITH MOST CAD DWG FILE FORMATS,


COMMANDS, CODE-LEVEL API, AND USER INTERFACE.


GSTARCAD IS FULLY UNDER THE DWG FORMAT. THEREFORE, YOU DON'T HAVE TO WORRY ABOUT YOUR DATA WHEN OPENING THE FILE SAVED IN AUTOCAD® IN THE DWG FORMAT.



SIGNIFICANT COST SAVINGS THROUGH A SWITCH TO GSTARCAD!
AFFORDABLE DECISION AND

LIFETIME LICENSE

CAD SOFTWARE WITHOUT ANY OBLIGATION TO UPDATE.


ONE OF THE MAJOR BENEFITS OF SWITCHING TO GSTARCAD IS ITS COST PERFORMANCE. WITH A REASONABLE PRICE AND A FLEXIBLE LICENSE POLICY, GSTARCAD CAN DEFINITELY HELP YOU SAVE YOUR MONEY.



THE TRIAL VERSION HAS
FREE 30 DAYS
FULL FUNCTIONAL EVALUATION PERIOD.
SMALL INSTALLER, FAST STARTUP, COMMERCIAL USE.