DWG FASTVIEW
FOR MOBILE
​ VIEW, EDIT, ANNOTATE CAD FILES ON MOBILE, PAD, AND SHARE YOUR DESIGN IDEAS ANYTIME ANYWHERE.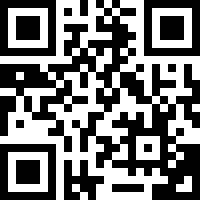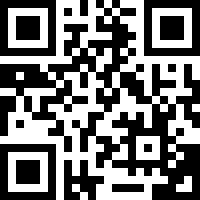 APPLE IOS
FAST VIEW DRAWINGS
,
EFFECTIVE EDIT ON NEW TOUCH SCREEN SYSTEM

PROVIDE ULTIMATE EXPERIENCE FOR PRECISELY AND FAST VIEW CAD DRAWINGS, MULTIPLE TOOLS FOR EFFECTIVE EDIT.
CROSS PLATFORM APPLICATION: DWG FASTVIEW FOR WEB, FOR MOBILE, FOR WINDOWS


WITH ONE ACCOUNT, ACCESS THE PROJECT FILES STORED IN CLOUD FROM BROWSER, MOBILE AND COMPUTER ANYTIME ANYWHERE, SHARE OR EXCHANGE YOUR DRAWINGS CONVENIENTLY AND SAFELY.



DWG FastView offers a mobile version of its CAD viewer, allowing users to view, edit, and share CAD files on their mobile devices. Here are some key features and information about the mobile version of DWG FastView:

Mobile Platform Compatibility: DWG FastView is available for both iOS and Android devices, making it accessible to a wide range of mobile users. You can download the app from the respective app stores and install it on your smartphone or tablet.

CAD File Compatibility: The mobile version of DWG FastView supports the same range of CAD file formats as its desktop counterpart. It can open and view DWG, DXF, and DWF files, enabling you to access and review CAD models on the go.

Viewing and Navigation: The mobile app provides 2D and 3D viewing capabilities, allowing you to zoom, pan, and rotate CAD models using touch gestures. It offers smooth navigation through the drawing and supports multi-touch operations for precise control.

Markup and Annotation: You can add annotations, text, and dimensions to the CAD files directly from your mobile device. This feature helps make notes or share feedback with others. The mobile version also supports layer management, allowing you to control the visibility of different layers in the drawing.

Sharing and Collaboration: With DWG FastView Mobile, you can easily share CAD files with others via email, cloud storage services, or social media platforms. It also supports real-time collaboration, enabling multiple users to view and edit the same CAD file simultaneously.

Cloud Storage Integration: The mobile app integrates with cloud storage services, such as Dropbox, Google Drive, and OneDrive. This allows you to access and synchronize your CAD files across different devices, ensuring you have the latest versions available.

The mobile version of DWG FastView aims to provide a user-friendly and convenient experience for CAD viewing and editing on mobile devices. It offers a range of features tailored for mobile use, making it a suitable option for professionals who need to access CAD files while on the move. WEB VIEWER
View CAD drawings online

The web version of DWG FastView offers a user-friendly interface and a range of features that cater to the needs of CAD users who prefer web-based access and collaboration. It provides a convenient solution for viewing, annotating, and sharing CAD files directly from a web browser, enhancing productivity and flexibility.

DWG FastView for Windows is a CAD viewer software developed by Gstarsoft. It is designed to provide users with a comprehensive toolset for viewing, editing, and sharing CAD files on Windows operating systems.