DOWNLOA

​

D

GSTARCAD 2016



You can download the latest installer, documents, user's guide, SDK, and so on for your GstarCAD 2016 product to enjoy the latest and versatile features.
CHECK UPGRADE ELIGIBILITY

If you are unsure, you can check the upgrade eligibility of your current serial number below.
LICENSE PORTAL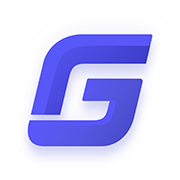 32BIT AND 64BIT

GSTARCAD 32BIT AND 64BIT CAN'T BE INSTALLED ON THE SAME COMPUTER.

30 DAYS TRIAL

GSTARCAD TRIAL VERSION HAS 30 DAYS FULL FUNCTIONAL EVALUATION PERIOD. AFTER THE EVALUATION PERIOD SOME CAD FUNCTIONS (E.G. SAVE, EXPORT AND COPY – PASTE) WILL BE LIMITED..

MULTIPLE VERSIONS

INSTALLING GSTARCAD 2016 DOES NOT INSTALL OVER OLDER MAJOR VERSIONS OF GSTARCAD. MULTIPLE VERSIONS OF GSTARCAD CAN BE INSTALLED ON THE SAME COMPUTER. BUT IF YOU DON'T NEED THE OLDER VERSIONS, UNINSTALLING THOSE VERSIONS MAKES A TIDIER COMPUTER.

TRANSFER LICENSE

ACTIVATED (SOFT ENCRYPTION TYPE) SINGLE USER LICENSES ARE "LOCKED" TO THE MACHINE ON WHICH YOU LICENSED GSTARCAD. IF YOU PURCHASE A NEW MACHINE AND WANT TO TRANSFER YOUR GSTARCAD LICENSE TO THAT NEW MACHINE, YOU WILL NEED TO RETURN YOUR LICENSE FROM YOUR OLD MACHINE.

SYSTEM REQUIREMENT

OS (Operating System)
Windows XP (32-bit, 64-bit)
Windows VISTA SP1 (32-bit, 64-bit)
Windows 7, 8 (32-bit, 64-bit)
Windows 10 (32-bit, 64-bit).

CPU
1GHZ or faster, 32-bit(x86) or 64-bit(x64) processor).
RAM
For 32-bit GstarCAD – 1GB (3GB recommended or higher)
For 64-bit GstarCAD – 2GB (4GB recommended or higher)

Display
1024 * 768 VGA with True Color (minimum)

Hard Disk
1GB free hard disk available or higher (3GB recommended or higher)

OPTIONAL : NETWORK LICENSE
NETWORK LMTOOLS
Compatible : Windows 7 , 8,, Windows Server 2008, 2012