GSTARCAD
MECHANICAL
Automated and intelligent CAD tools, quicker mechanical designing and drawing!.
*Free 30-day trial, no credit card required.
LT / STD / PRO

​
CAD PLATFORM
AUTOCAD ALTERNATIVE
Full CAD Functionality

Familiar CAD Interface

DWG Compatibility

Collaboration**
-
-
-
-
-
-
-
-
-
-
-
MECHANICAL

​
CAD APPLICATION
AUTOCAD MECHANICAL ALTERNATIVE
Full CAD Functionality

Familiar CAD Interface

ACM DWG Compatibility*
Collaboration**

Support for International Standards

Powerful Drafting Tools
Intelligent Dimensioning Tools
Powerful Mechanical Annotation Symbols
Standard part libraries
Associative Balloon and BOM
Integrated Date Management
Completing Drawing and Dimensioning accelerates 60%
Completing Design and Engineering Task accelerates 90%
Number of Required Command reduces 75%

--
*Compatible with ACM Mechanical Drawings
**Optional

GstarCAD is the powerful & affordable 2D Drafting software for everyone who creates and edits 2D drawings, even though it supports APIs like Lisp, VBA, .NET and GRX (ARX) for users who need the power of 3rd-party applications or extension commands.

And GstarCAD Mechanical added advanced mechanical design tools, automated and intelligent CAD tools, and quicker mechanical designing and drawing for Mechanical engineers and product designers.

Manufacturing
Solutions
GstarCAD Mechanical 2023 simplifies mechanical design work to help you create and revise drawings faster.
Simplifying Standard 2D Mechanical Design


Standards-based




GstarCAD Mechanical supplies international drafting standards like ANSI/BSI/CSN/DIN/GB/GOST/ISO/JIS that are super customizable, helping engineers to meet design requirements by simplifying the mechanical design process in the global marketplace consistently.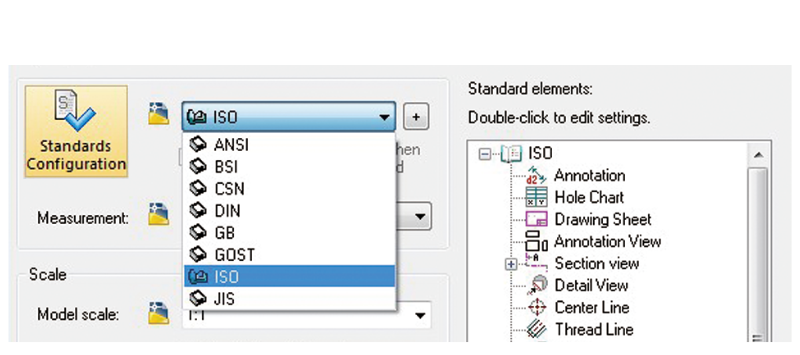 Format Compatibility In Bi-direction


Seamlessly Data Displaying




GstarCAD Mechanical could accurately read and display the complete underlying data of ACM drawings and vice versa. Seamlessly data display includes title blocks, balloons, part list, BOM, surface texture, feature control frame, welding symbols, etc.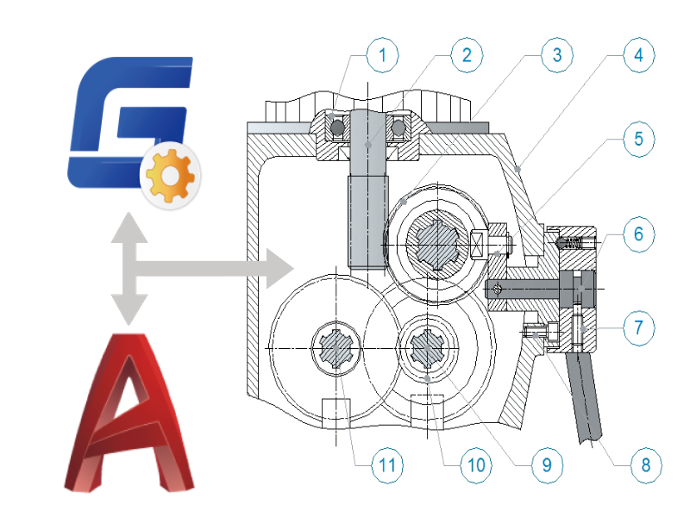 Easier Mechanical Documentation With Dimensioning Tools And Symbols Annotation


Dimensioning Tools




The power dimension tool makes dimensioning easier by setting up variables relevant to manufacturing, as well as integrating tolerance and fit list information. Multiple dimension tool creates batch dimensions effortlessly that are appropriately spaced. Dimension edit tool quickly stretches, adds or combines dimensions and inspects dimensions, as well helps users edit dimensions accurately.
​

Symbols Annotation
Save time on annotation input by relying on more than 11 kinds of symbols like surface texture, feature control frame, welding symbol, datum identifier and target, taper & slope, edge symbol, etc. What s more, users could add any newly created symbol to the symbol library. Moreover, the symbols can be attached to target objects or dimensions and automatically adapt to drawings by moving or scaling.

Accurate Data Management


BOM Data, Balloon And List




The BOM could display parts features comprehensively. It coordinates all data information of parts and controls changes globally. GstarCAD Mechanical 2021 supports the extraction of BOM data from DWG files for better reuse, promoting the more efficient and accurate exchange of design data and facilitating earlier collaboration between design and manufacturing workgroups.

The balloon and list functionalities are associated with mechanical parts and keep updated when detected parts information changes. Reduce the cost of some inaccurate information caused by recording, recognition and sorting.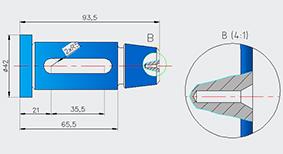 Detail View
Intelligent Detail View design tools could magnify the partial region by box selection in the drawing and easily create linked partial views with different scales.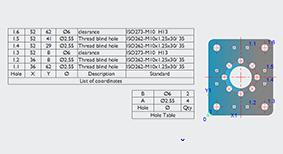 Hole Charts
GstarCAD Mechanical supplies associative hole charts. The filter function in tables could help users list holes in different hole charts for optimizing the manufacturing process.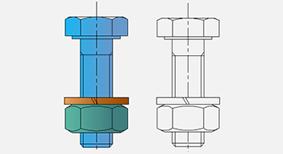 Hide Situation
Draws hidden lines to represent hidden edges when you specify what objects lie in front and what objects lie behind. When you modify objects, they update automatically.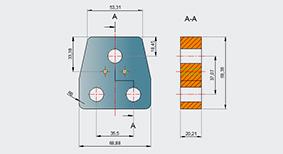 Section Line
Draws a section line and inserts the corresponding section view label in the drawing area.Sets properties for section view styles from section line dialog box.

Fits List
Generates a fits list from the dimensions in the drawing area and places it at a location of your choice.If you add fits, the software attempts to update the fits lists.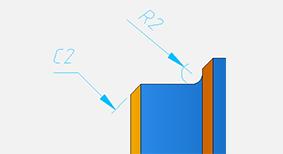 Chamfer/Fillet
Resize a chamfer using the original dialogue parameters by simply double-clicking the chamfer. Chamfer and Fillet tools save valuable design time.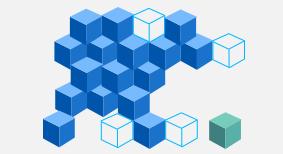 Integration Management
Accurate drawing data exchange with PLM/PDM/ERP systems. It will integrate the management of enterprise products.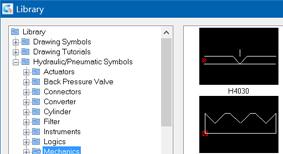 Library
The Library feature simplifies working with and managing drawing files. All options for the library are available by a right-click in the library dialogue box.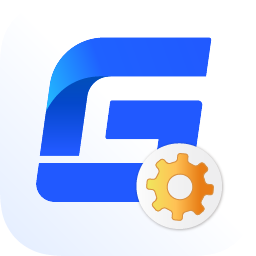 GSTARCAD 2023
MECHANICAL
GSTARCAD 2023 MECHANICAL INSTALLER

GSTARCAD TRIAL VERSION HAS 30 DAYS FULL FUNCTIONAL EVALUATION PERIOD. AFTER THE EVALUATION PERIOD SOME CAD FUNCTIONS (E.G. SAVE, EXPORT AND COPY – PASTE) WILL BE LIMITED.
INFORMATION

TECHNICAL GUIDE
Your Dynamic Snippet will be displayed here... This message is displayed because you did not provided both a filter and a template to use.