DIMENSIONS ARE THE ESSENCE OF CAD
​ IN FACT, THEY ARE THE ESSENCE OF ANY DESIGN PROGRAM. THEY'RE THE REASON THE PROGRAM WAS MADE, AND THE REASON YOU ARE USING IT. IN GSTARCAD, ALL DIMENSIONS ARE ASSOCIATIVE BY DEFAULT, MEANING THAT THEY CHANGE WHEN YOU EDIT OBJECTS TO WHICH THEY'RE ATTACHED.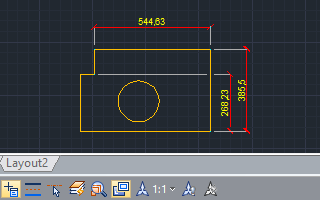 ANNOTATIVE SCALE
GstarCAD has added annotative scale and some related settings to objects, spaces, and viewports. The annotative object, such as text, dimension, block, or hatch, could automatically adjust its size when changing the annotative scales in spaces and viewports. As a result, users could arrange and plot drawings for different scales in a faster way.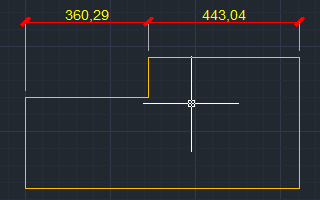 ASSOCIATIVE DIMENSION
This function builds a dynamic association between the dimension change and annotation update in model space. It helps to simplify the modification of entities with annotation in the drawing.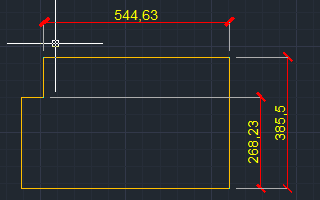 DIMENSION BREAKS
Places dimension breaks automatically at all the intersection points of the objects that intersect the selected dimension. Any dimension breaks created using this option are updated automatically when the dimension or intersecting object is modified.
DIMARC
Typical usage of DIMARC includes measuring the travel distance around a cam or indicating the length of the electrical cable.

DIMJOGGED
Jogged Radius Dimension is applied if the center of an arc or circle is located off the layout and cannot be displayed in its real location.
DIMSPACE
Automatically adjusts the space between parallel linear dimensions or angular dimensions in a drawing, keeping dimensions equidistant or aligned at dimension line.

DIMINSPECT
Let's you effectively communicate how frequently the manufacturer should check manufactured parts and ensures that the dimension.